Hey BloggingPlayer,
Want to create high converting landing pages? Then read this in-depth review about "Thrive Architect " carefully and believe me, you will get your answer.
Do you still hire a website designer?
Then stop now,
By reading this article you will become a mini web designer.
And you will able to build professional websites and high converting landing pages!
In this review, we'll take a look at how easy it is to create high converting pages and posts, without wasting a lot of time and money.
If you want your website look more engaging then you must buy Thrive Architect
Do you know, What is Thrive Architect?
Thrive Architect is the snappy and most famous visual editor for WordPress. Through Thrive you can easily create drag-and-drop layouts, add buttons and advanced content elements, and more.
Before going to inter in the review, first I want to tell you the journey of Thrive Architect. Thrive Architect was known as Thrive Content Builder(TCB).
Do you know the founder of Thrive Themes? Shane Melaugh is the founder of Thrive Themes.
He is a serial entrepreneur and the founder of Thrive Theme. You can read his blog that is ActiveGrowth. On ActiveGrowth.Com He talks about his entrepreneurial journey.
When He launched Thrive Content Builder at that time he was quite excited.
Several years later, Dedicated Team of Thrive Themes taken feedback from their customers. After this feedback, they started the rebuilding of Thrive Content Builder from the ground state.
At the end of August 2017, Shane Melaugh relaunched version 2.0 of Thrive Content Builder. For some Branding purposes, Thrive Team changed the name of TCB as Thrive Architect.
And now Thrive Content Builder known as Thrive Architect
By this Page Builder, you can create high conversion-focused landing pages.
By Thrive Architect, you can do the following things-
By using this plugin, You can also create lucrative looking blog posts.
You can create a homepage by installing one of the pre-designed templates and adding elements like buttons, fill counter, columns, countdown, icon, etc.
You can create high converting landing pages with prebuilt lead generation elements to increase your mailing list.
Through this Page Builder, you can create Sales Pages, Webinar Pages, Product launch Pages with pre-installed templates and more.
You can also edit your blog posts Through Thrive Architect and you can able to design an engaging homepage with formatting blog posts list though content boxes and styled lists.
---
Let's Turn To Build Pages Practically
After Installation of Thrive Architect, You have to click pages and hit the Add new. Then give title name to page, if you want Homepage then Add title Homepage.
After this, Then Hit the Launch Thrive Architect Button.
Once you hit the Launch Thrive Architect button to build a WordPress page, then you are moved to the front end of your website where you can build your page or post and make changes in real-time.
There are two ways to create a page through Thrive Architect.
Either you can create landing page through pre-installed templates or you can start from the beginning with a blank template.
Both ways are important to become a mini front end web desinger. That your wish what you want to do.
Click Here To Buy Thrive Architect
Click the plus '+ ' button icon on the right side of the page and the Thrive Architect menu will appear.
So, let's take a look at how it works.
There are a lots of options in Thrive Architect menu like Buttion, Logo, Templates box, Custum Menu, Countdown, Content box, Custom HTML, Divider, Facebook Comments, Fill Counter, Google map, Icon, Progress Bar, Testimonial templates, WordPress Content, etc.
The layout of Thrive Architect is totally user friendly and intuitive. Its interface contains 4 divisions.
By clicking on "Change Template Button", now you can change the template of your page.
Now you are thinking, Is Thrive Architect user friendly or not? Yes, Thrive Architect is easy to use for anyone. You can create or design a page smoothly through this page builder.
The layout of Thrive Architect is totally user friendly and intuitive. Its interface contains 4 divisions.
In the right corner, the first component is present that is Element Pane. Through Element Pane you can add elements to your page in the center in one click. There are a lot of elements avialable in element panel like
On the left side of your screen, you can see the Element Formatting Panel. In element formatting panel you have the main option to edit text or image. Through element formatting panel you can change layout & position, background, border & corners, animation, etc. of any element.
On the bottom side of your screen, you have the display & preview pane, where you can preview your page on a desktop, tablet, or mobile.
I want to share how easy it is to add different elements to your editing screen. You only need to click on the Add Element button on the right and then click on the element you need.
Do you know? I also found the floating text editor at the top of the editing screen that you can drag with your mouse anywhere you want on your screen.
---
Using Landing Page Templates To Create Impressive Homepage
Thrive Architect contains hundreds of pre-designed landing page and homepage templates.
You can straightforward publish that landing page templates on your page because that landing page templates are beautifully designed for every business.
But you have to edit the copy of the landing page that suits for your business, you have to add information about your business on that landing page. Then your landing page or homepage becomes ready for your readers or audience.
Before using templates you must have 8 to 10 blog posts on your website then you can design your homepage or landing page very impressive or conversion-focused.
Thrive Architect includes 45 templates set. Each set of pages uses the same design components to create a consistent look and feel.
These templates are classified under template sets, and each set contains templates for different uses like sales page, opt-in page, webinar page, download page, etc.
This is a feature that I find quite useful when creating a landing page with Thrive Architect. All of the landing page templates come with pre-installed content, with helpful pointers to the text that you should input in their place.
For example, here is the latest set - Bright. Remember that each page has the same branding and design:
The Bright template set includes following pages:
Bright Lead Generation Page
Bright Lead Generation Page 2
Bright 2-Step Lead Generation Page
Bright Email Confirmation Page
Bright Download Page
Bright Sales Page
Bright Short Video Sales Page
Bright Webinar Registration Page
Bright Webinar Confirmation Page
Bright Webinar Missed Page
Bright Webinar Live Streaming Page
Bright Webinar Replay Page
Bright Content Page
For example, there are no separate blocks for heading and paragraph in Thrive Architect. Instead, you can change Paragraph to Heading through Drag-Drop editor.
Now we selected the " Review " template for customization, and Each page contains elements, for example, Text, Button, Icon, Content Box, Background Section, Fill Counter, Countdown, Divider, etc.
When you select any element to edit then editing options like layout, background and animation appear in the left sidebar.
Through Add Element, you could add text or element in the page and you can edit text, alter its layout, position, animation, background, and border.
You should explore each thing about Thrive Architect then you will feel it is awesome Visual Editor
It is important to remember that all these changes immediately appear on the editing screen. You can go to preview mode if you want, but there's really no need because you can see everything right in front of you.
Now you have seen how easy it is to add elements to Thrive Architect, let us review the speed and utility of this visual page builder.
---
Thrive Architect's speed and utility review
The old version was taking time to load. Now question is, what's the speed of the current version?
Once I click the Launch Thrive Architect button, it takes 10 seconds to complete the loading process and launch the editor. It is fairly decent and simple to edit anything, now you can compare Thrive Architect with other page builders like Elementor
talking about the utility of Thrive Architect, I didn't experience noticeable lag when using Thrive Architect. And I have created over 2000 words of content using various page elements.
The experience of using Thrive Architect is always smooth and pleasant, except for the older version.
Let's see features of Thrive Architect
Don't worry, I'll show you the amazing elements step by step also I will give info about element
.
Now I will explain the features and elements of this front-end page builder. Its features and can help you to create more conversion-focused pages and posts.
Following are the main features of Thrive Architect-
Page Elements
Thrive LightBox and popups
Header & Footer
1.Page Elements
Adding elements to your editing screen is the easy part. But You have to customize the elements to make them high conversion-focused.
You can customize every aspect of an element such as font, color, border, and corners, adding animation and parallax effects, dynamic text, and more. Thrive Architect comes with full control of the element's customization and responsiveness.
If you are using Thrive Architect as a beginner then you have to familiarize with Thrive Architect.
For this reason, there is a medium learning curve involved in familiarizing yourself with the Thrive Architect editor.
For foundation, you need 7 elements as following-
Text
Image
Button
Columns
Background Section
Content Box
Logo
Following are the Elements of Thrive Architect
1. Text
Without text element, you can't create the page, through this element you can add text anywhere.
In the text element, you have editing options like Font color, Formatting, Font size, Layout & Position, Background style(You can change the background color of text), Border & Corners, Scroll Behavior, Animation & Action, Shadow, etc.
All content on this page is written by text elements. And It is the most common element in all page builder.
2. Image
My advice to every newbie blogger that image should be used in every blog post. An image grabs the attention of your readers that's why you should use images in the blog.
Due to the image element, your landing page or blog post become more attention-catching.
In Thrive Architect, you can change shape and style of image also you can alter its border size.
3. Button
With buttons, you can make your blog post more engaging. Also by using buttons in the blog posts or landing page, you can give CTA to your audience.
In Thrive Architect, there are more than 20 CTA button templates to use for email subscriptions or to sell something. You also can set animation on buttons.
4. Columns
Through the Column element, you can add columns in your post. You must visit my Top Deals page, where I used the column element to divide deals of many companies.
5. Background Section
Background Section is the most important element of this page builder. You can edit or add any element in background section.
Adding full-width backgrounds might not be a big deal, but you won't find this feature in all page builders.
The important setting here is that "Content covers the entire screen width" as it allows you to have the full-width background, whether you're using any WordPress theme.
In this image, you can see the Background Section element. Through Background Section element you can able to edit or add more content on your page.
By this element, You can add as many layers as you want to create the effect you want.
Other layer options include a gradient color, a pattern, and a video background. You can create Lead Generation in the background section.
6. Content Box
The Content Box is a dual-purpose design element by Thrive Architect.
It serves as a content container for holding multiple elements you want to add in the same manner, plus you can use it to highlight essential parts of the content.
You can add animations and actions to any element box with one click to make the element slide in when it comes to the viewport of the reader.
7. Logo
Through this element, you can add logo on your landing page. Logo is important for personal branding.
---
Building Blocks
If you want to build blocks in your landing page, then use following Building Blocks element-
1. Click To Tweet-
Clicking To Tweet is a website app. This allows you to choose exactly what you want and makes it extremely convenient for people to share.
Encourage social sharing within your content
Through Click to Tweet, you can generate a link to share. It works by giving you a link to include in your blog post, email, etc. so readers can only click to tweet information.
2. Content Reveal-
Through "content reveal" element you can reveal your content or icon after some time, the first thing is to drag and drop the 'content reveal' element onto your page.
Hide the content block until some time has passed. Perfect for sales videos, where you can reveal the buy button upon reaching the "pitch" portion of the video.
Then, you have to drag and place the element that you want to appear inside the 'content reveal' element.
3. Countdown & Countdown Evergreen
There are two different features related to the "Countdown Element".
Add a feeling of significance to your pages with animated countdown timers and evergreen countdown
By the use of the first countdown element, you can create a simple countdown as following.
You can use the countdown to sell something on the landing page by giving a deadline to your readers or you can offer a discount for a limited time through the countdown element.
In 'Countdown Evergreen' element, you have 3 styles to show your countdown, now I have chosen Squared style.
In simple 'countdown' you don't have options to change the style of countdown.
4. Credit Card
If you are selling something on your website then you should use the 'Credit Card' element to show available payment options for your buyers.
Fully scalable credit card icons give your visitors a clear signal to purchase and build trust.
You can show the following Payment options through the 'Credit Card' element-
Visa Card
MasterCard
American Express
PayPal
Discover
Google Pay
Apple Pay
5. Custom HTML
Custom HTML element made it easy to add HTML coding for iframe image and you can edit with HTMl, by this element you can show the banner on your landing page as following-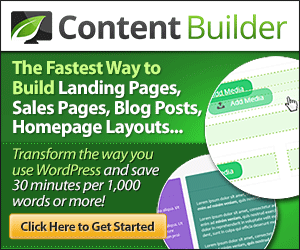 6. Divider
Through the Divider element, you can divide your content by simple line or star line.
7. Facebook Comment
Through this element, you can show Facebook comments on your blog if you have a large fan following, and your fans appreciate your content. You can show comment as following-
8. Fill Counter
It is an awesome feature of Thrive Architect. By this feature, you can show the rating of any service or product. As following-
9. Google Map
If you are a travel blogger or seller then you can use the 'Google Map' element to show your shop location or tourist places. You can see in Following Google Map, I share my location that Is Nagpur. I live in Nagpur. Embed a Google Map on your site, it's an awesome feature for businesses.
10. Icon
It is the most amazing feature of Thrive Architect. There are 2523 Icons available in Thrive Architect and you can add icon in your post or landing page to attract more audiences. Like this-
11. Lead Generation
You all know, Lead Generation is one of the most important part in Blogging & Digital Marketing. In all landing page plugins contain one thing common that is Lead Generation, And without leads, you can't generate more sales.
You can use Lead Generation and Contact Forms to communicate with your audience.
Thrive Architect has two kinds of lead generation that you can use on your landing page or homepage, Following are the types of Lead Generation-
1. One step opt-in
Thrive Architect comes with 1-Step Opt-in Lead generation method by default.
If you want to build your own landing page then you can drag-and-drop Lead Generation element wherever you want to place. You can create Lead Generation at starting.
Following are the one step opt-in lead generation-
You can change the form field by your need if you want Name, Email, Website, etc in the form field. Also, you can customize background colors and text or typography.
You can connect your email marketing service by API, In Thrive Architect, there are about 20 different email marketing services APIs available to select and connect.
If your email service is not listed in the API list, then you can connect your email marketing service through HTML code.
If you are using a landing page template, the lead generation element will already exist.
2. Two-step opt-in with Thrive Lightbox
The second Lead Generation method available at Thrive Architect is the 2-step opt-in, with the use of built-in Thrive Lightbox.
The Thrive Lightbox is a modal pop-up that you can use anywhere you want on the screen and has many uses.
You can use it for lead generation form, CTA, exit pop-ups, or other purposes. It is amazing feature of Thrive Architect.
When you click on Get Top Deals then my Lead Generation pop up will open.
When you click the button, it opens the built-in Thrive Lightbox as follow-
You can customize the lightbox design with a visual editor. It is a simple process.
Email Service Integration With Lead Generation
I know, now you have a question in mind "How to connect lead generation with email service?"
Whatever method you use to capture email addresses, you'll be required to connect the lead generation form to your email service.
You can connect your email marketing service by API, In Thrive Architect, there are about 20 different email marketing services APIs available to select and connect. I personally recommend GetReponse for email marketing service.
If your email service is not listed in the API list, then you can connect your email marketing service through HTML code.
12. Progress Bar
Through progress bar, you can show the progress of any person or thing as following-
No.1 Page Builder Plugin Thrive Architect
13. Social Share
Thrive Architect also comes with Social Share icons. Through this element, you can increase engagement. You can Add social share buttons and choose to hide share count until above a certain number.
Social Share is most important in building an audience.
14. Star Rating
Through Thrive Architect you can add Star Rating element on your landing page or post.
Adding the star rating on your page or post helps to increase the authority of the blog. In this page builder, you have 4 style options that change the star rating design.
15. Testimonial
By this element, you can display Testimonial on your landing page and Testimonial increase your blog authority.
Want to convince the audience that your product is worth buying? you can display testimonials of your happy buyers. Following are the example of a Testimonial template-
Blogger/Affiliate Marketer
" Hey player, Welcome to BloggingPlay.Com. My name is Gaurav. I'm a blogger, affiliate marketer and founder Of BloggingPlay.Com . It is also a digital product review website,The main motive of BloggingPlay is to give proven strategies to grow your blogging business.
There are more than 30 testimonial templates available in Thrive Architect.
16. Call To Action
In every business, Call To Action plays an important role in selling products. In Thrive Architect you have 17 Call To Action templates.
Following are the exampole of Templates-
Join Our
Mailing List
Sign Up to receive product updates and special offers from our team.
If you are not giving a call to action to your audience then you do not convert them into a sale.
When you give a call to action to your readers then your readers take action and purchase your service or share your article with their friends.
17. Guarantee Box
By this element you can show Guarantee Box like this-
You are fully protected by our
100% Satisfaction-Guarantee.
---
If, for any reason, you don't like this amazing plugin, you can get a full refund anytime within 30 days after your purchase. If you have any issues, just get in touch with our friendly support team and they'll either help you out until you get the results you need or give you a swift refund.
Now I hope you got all information about Thrive Architect, You can add different decorations and shapes to your element boxes on your landing page.
Thrive Architect comes with many more elements that you can use to create any landing page.
Following are 3 elements that are my favorite-
1. Video- Embed YouTube, Vimeo, or self-hosted video into your landing page. Best For travel blogger and digital marketer.
2. Table- Through this you can create table on your website, Best feature.
3. Table Of Content- Automatically generate a table of contents for your page with anchor links that jump to each section. Give the navigation about content to your reader.
Now we come to the last major feature of Thrive Architect, which is the header and footer.
You can add fully customizable headers and footers to any page by using Thrive Architect.
I have provided an overview of Thrive Architect's features.
But there are many more elements in Thrive Architect that you can try and make your blogging journey awesome.
Check out the complete list of Thrive Architect elements, by clicking this link.
---
Thrive Architect Pricing & Support
Thrive Architect Review will be not complete without explaining its pricing and forum-based support.
Once you purchase Thrive Architect premium plugin, you get one year of forum-based support. You can ask your question in private members forum, expect an answer within 12 hours.
There is No Email or Chat Support Available, you only have forum-based support.
Fortunately, Thrive Architect does not have such issues with pricing.
For a single Thrive Architect license, you have to pay $67, if you purchase 5 License Pack then you have to pay $97.
You will get 334 landing page templates, 1-year full forum-based support, all features, and you always get unlimited updates.
Do you know?
Thrive Architect's pricing plan comes with lifetime updates that's why you don't have to pay extra money on updates.
You have to pay money one-time then the plugin is your for forever.
Click Here To Buy Thrive Architect
If you purchase Thrive Membership then you will get access to all Thrive Themes plugins and themes, You can install it on up to 25 websites.
It includes all the themes and plugins from Thrive with unlimited updates and support.
---
Product Name:
Product Type:
Thrive Architect is the No.1 Premium Plugin and It is used to design blog posts & pages. My Top Deals & Homepage page is desinged by Thrive Architect Plugin. I recommend to every BloggingPlayer who wants to design their blog post and pages attractive.
"Thrive Architect" Advantages & Disadvantages
Advantages
Easy to use with drag and drop.
It has 300 plus landing page templates.
Comes with conversion-focused element (best for marketers).
Lifetime Updates at no extra cost.
Light-weight plugin comes with all the built-in features.
Comes Header & Footer builder.
30-Day money-back guarantee.
Best visual page builder.
Comes with extra mobile responsive features.
Comes with 20 plus Testimonials templates.
Comes with 3 Device editing features.
Disadvantages
Forum-based support.
No email or chat support.
Lack of theme editing features.
No Whatsapp option in Social Share
Conclusion
Are you looking for Page Builder Plugin? Then Thrive Architect is the best Page Builder Plugin for you.
It is one of the best Visual Page Builder.
Overall Thrive Architect makes blogging journey more easy and exciting. And Thrive Architect offers everything you want from a page builder plugin.
Now I come to the opinion that Thrive Architect is an amazing visual page builder for newbie bloggers and digital marketer, you should buy this plugin for your growth.
Click Here To Buy Thrive Architect
It is an affordable plugin and you all know, Thrive Theme's launched Thrive Content Builder in 2014 after some time they relaunched version 2.0 that is Thrive Architect, Thrive has set a new benchmark with Thrive Architect.
The new visual page builder is both intuitive and fast.
Understand the power of the investment and I don't recommend doing blogging on a free platform like blogger, wordpress.org. If you want to earn money then make an investment in the domain and hosting.
Purchase hosting and start your new blog today.
Click Here to read guide on starting a blog in 2021
If you have any questions about Thrive Architect, please write in the comment box. As you wish, you can give suggestions to make this review more helpful then drop suggestions in the comment box.
Thanks for reading our Thrive Architect Review,
You can read Paidboom Hosting Review here.
Answer me, review is helpful or not? Tell me in the comment box.
If you like our blog post, then do share it.
We will keep progressing as a blog, Meanwhile Sharing Is Caring!
Please do share it on social media platforms or with your friends and relatives.
Every single share counts for us! I appreciate your effort.
Now you are ready to become BloggingPlayer
Disclosure:
I want to tell you that some of the links in this post are affiliate links, it means if you click on it and make a purchase then I'll receive a little commission without costing you anything extra.
My name is Gaurav Nagose. I'm a part-time blogger, affiliate marketer and founder of BloggingPlay.com, The main motive of BloggingPlay is to give proven strategies to grow your digital marketing business. Well, I started my blogging journey with a travel blog.