Hey BloggingPlayer,
Today, I'm going to reveal 13 essential WordPress Plugins that I use in my daily blogging activity.
Without WordPress plugins, you can't do blogging.
The life of a blogger becomes easy with WordPress plugins. The following plugins make my blogging journey easier.
Yes, it's true. If you are using CMS (Content Management System) like WordPress then you need WordPress plugins to proper functionality.
I'm adding new plugins and removing old plugins for my blog development.
If you want to nurture your blog then you have to use updated plugins.
In this article, I will discuss 13 essential WordPress plugins that I use to nurture my blog.
If you ask me, how many plugins I use on bloggingplay.com? Then My answer will be, I am using 17  WordPress plugins to make my blogging life more convenient.
You know some people say "The first impression is the last impression"
That's why you should invest some money in premium plugins to design your website. Because your website is the first impression on your audience.
With the right tools, your blog will become richer and engaging for the person reading it, and they will want to revisit your site.
Before I talk about the 13 essential WordPress plugins, I want to mention what to look for when purchasing premium plugins. It also applies to non-premium plugins.
The primary important purpose of a plugin should be that it should be responsive, that is, the software should have the least lags as more people use their mobile devices rather than desktops or laptops.
Another essential thing to see when installing the plugin whether the plugin is easy to use.
You know, a lot of plugins available in the market but they are not user friendly. It could be free versions of plugins that are not easy to use for users.
Apart from the above points, another important point about which I want to speak is speed.
According to research, it was found that a lot of plugins are incredibly sluggish and slow to use and can't be used with ease. Plugins are also responsible for the speed of your website, so try to use fewer plugins if possible.
Plugins are the fuel of your website.
Want to know 13 essential plugins, here is the list of 13 essential WordPress plugins-
1. Rank Math SEO
Rank Math is a revolutionary SEO product that combines the features of many SEO tools and lets you multiply your traffic in the easiest way possible.
Rank Math is a search engine optimization plugin for WordPress that makes it easy for anyone to optimize their content with suggestions built based on widely-accepted practices.
You all know SEO is the way to get constant traffic on your website. Without SEO you can't rank on Google.
If you want traffic from google then your blog should be SEO optimized, for SEO optimization you need SEO plugin for your website and in Today's scenario, the best SEO plugin is Rank Math SEO.
Following are the exclusive features of Rank Math SEO-
Setup Wizard (Easy to follow)
Google Schema Markup aka Rich Snippets Integrated
Optimize Unlimited Keywords
Google Search Console Integration
Google Keyword Ranking
Optimal Settings Pre-Selected
LSI Keyword Tool Integrated
Add Overlay Icons On Social Images
Advanced SEO Analysis Tool
30 Detailed SEO Tests
Smart Redirection Manager
SEO Optimized Breadcrumbs
404 Monitor
Internal Linking Suggestions
Role Manager
Rank Math gives you "Automatic Keyword Suggestions from Google", I love this feature of Rank Math.
Rank Math is a game-changer plugin in the SEO.
2. Thrive Architect
I've been using WordPress for a long time and, to be honest, I always thought it was the best tool for the job.
Today, I want to give an introduction about the secret tool that I use to design my homepage, the top deals page, and that tool is Thrive Architect.
Thrive Architect is a No. 1 WordPress Page Builder, My Homepage, Top deals page is designed by Thrive Architect.
I recommend every blogger who wants to design their blog posts and pages professionally.
Thrive Architect is one of the best WordPress plugins for page designing.
If you want your website look more engaging then you must buy Thrive Architect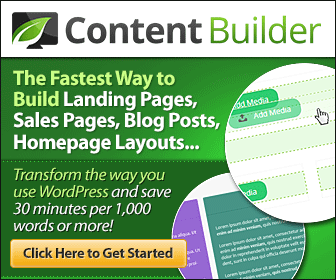 Following are the features of Thrive Architect-
You can use Thrive Architect to design your Blog Posts and Pages.
Social Media Sharing Options
Pricing tables, Call to actions, Guarantee box, etc.
It includes elements like content boxes, countdown, table of content, etc.
You can Use it with Email Marketing tools.
3. WP-Rocket
WP Rocket is a premium WordPress plugin that makes Websites load fast easily within a few clicks. More than 1,000,000 websites have already been boosted by WP Rocket.
It is recognized by WordPress experts as the most powerful caching plugin, and also the best-rated premium caching plugin.
It reduces the download time of your website. It also integrates your website's content delivery network or CDN.
If you seriously want high speed and optimize your Website to load faster then you should invest in this caching plugin.
It takes your blogging life at the next level. If you want to become a pro blogger then you need some premium plugins to skyrocket your blogging career.
Click this magic link to purchase WP-Rocket
WP-Rocket plugin gives rocket speed to your website that's why your website will load fast.
Social Snap is a social sharing plugin.
Why Social Snap? Because Social Snap is the leading WordPress social sharing plugin that helps you to drive more traffic and increase engagement by leveraging the power of social media.
Social sharing plays a great role to drive more traffic on any blog. Social Snap is the best plugin to increase traffic through social sharing.
Social Snap provides social sharing buttons on your website, if you want your readers to share your content on all social media platforms then you need to install the Social Snap plugin in your WordPress.
There are so many plugins available related to social sharing but Social Snap is the best for social sharing because it shows the number of your total fans on the icon.
5. OneSignal- Web Push Notification
OneSignal Push Notification is a WordPress plugin that sends a push notification to visitors about your new blog posts through the browser.
OneSignal is an easy way to increase user engagement. You should use OneSignal to send visitors targeted push notifications so they keep coming back.
It takes just a few minutes to install.
OneSignal power push notifications for everyone from early stage startups to Fortune 500 Companies, sending over 6 billion notifications per day. It is the most popular push notification plugin on WordPress with 100,000+ installations.
OneSignal a plugin that allows a website or blog owner to send push notifications about their new posts to their most valuable customers who have asked for information to be sent to them.
6. WooCommerce
WooCommerce is a flexible, open-source eCommerce solution built on WordPress. You can sell anything, anywhere through WooCommerce plugin. It helps you to create an e-commerce website on WordPress.
Whether you're launching a business, or designing sites for clients you can get started quickly and build exactly the store you want.
Through this plugin, you will able to build your online store in the digital world.
If you want to sell your digital product on your website then you should install the WooCommerce Plugin.
Following are the features of WooCommerce plugin-
You can add Product, Cart, and Checkout pages
Secure payments by credit card and alternatives
Configurable shipping options, including flat rates and label printing
Integrate content and commerce across your site via modular blocks
Automated tax calculations
Google Analytics, MailChimp, and Facebook integration
Central store dashboard with key metrics, and more.
7. Akismet Anti-spam
Akismet Anti-spam is a WordPress plugin that protects your website from spammers.
Many times, someone makes spam comments on your blog. This plugin helps you that if someone comment on your blog and comment looks like spam, so this plugin automatically removes it. It stops spammer to do spam.
Akismet checks your comments and contact form submissions against our global database of spam to prevent your site from publishing malicious content.
You all know spam is very dangerous to our website. That's why you have to use Akismet Anti-spam to protect your website from the spammer.
8. Contact Form 7
Contact Form 7 is a WordPress plugin that is very prominent in the market today, used to generate lead-generating forms. Contact us page is necessary for any blog.
Contact Form 7 is designed for the contact us page.
Contact Form 7 supports Ajax-powered submitting, CAPTCHA, Akismet spam filtering, and so on.
By installing this WordPress plugin, the user will be able to create forms on their website.
9. Smush
Smush is a WordPress plugin which Optimizes your images, turn on lazy load, resize, compress and improve your Google Page Speed with the incredibly powerful and 100% free WordPress image compressor.
If you purchase WP-Rocket then don't need to install this plugin.
Smush is the best image optimization WordPress plugin on WordPress.
Following are the features of Smush plugin-
Lossless Compression
Lazy load
Image Resizing
Automated Optimization
Gutenberg block Integration
Multisite Compatible
Convert image to WebP(Only in Smush Pro)
10. TablePress
TablePress is a WordPress plugin and it allows you to easily create and manage beautiful tables in WordPress.
Through this plugin, you can create the tables into posts, pages with a simple Shortcode. Table data can be edited in a spreadsheet-like interface, so no coding is necessary.
11. Shortcodes Ultimate
Shortcode Ultimate is a magical WordPress plugin, through this plugin you can show Youtube Video in WordPress website.
Using Shortcodes Ultimate you can easily create tabs, buttons, boxes, sliders and carousels, responsive videos, and much, much more.
Following are the features of Shortcodes Ultimate-
50+ beautiful shortcodes
1-click shortcode insertion with live preview
Gutenberg-ready
Works with any theme
Modern responsive design
Documentation
Custom CSS editor
Custom widget
Translation-ready
Developer-friendly
12. Pretty Links
If you are an affiliate marketer then you need Pretty Links to track your affiliate links.
Pretty Links is a WordPress plugin, it's is essential plugins for every affiliate marketer.
Pretty Links enables you to shorten links using your own domain name (as opposed to using tinyurl.com, bit.ly, or any other link shrinking service)!
In addition to creating clean links, Pretty Links tracks each hit on your URL and provides a full, detailed report of where the hit came from, the browser, os, and host.
Pretty Links is a killer plugin for people who want to clean up their affiliate links, track clicks from emails, their links on Twitter to come from their own domain, or generally increase the reach of their website by spreading these links on forums or comments on other blogs.
13. Easy Table of Contents
Through this WordPress plugin, you can insert a table of contents into your posts, pages, and custom post types.
It gives a roadmap to the reader and also shows what is info in the blog?
Following are the features of "Easy Table Of Contents" WordPress plugin-
Automatically generate a table of contents for your posts, pages, and custom post types by parsing its contents for headers.
Supports the <!–nextpage–> tag.
Supports the Rank Math plugin.
Works with the Classic Editor, Gutenberg, Divi, Elementor, WPBakery Page Builder, and Visual Composer page editors.
Optionally enable for pages and/or posts. Custom post types are supported, as long as their content is output with the the_content() template tag.
Optionally auto-insert the table of contents into the page, selectable by enabled post type.
Provides many easy to understand options to configure when and where to insert the table of contents.
Many options are available to configure how the inserted table of contents appears which includes several builtin themes. If the supplied themes do no meet your needs, you can create your own by choosing your own colors for the border, background, and link color.
Multiple counter bullet formats to choose from; none, decimal, numeric, and roman.
Choose to display the table of contents hierarchical or not. This means headings of lower priority will be nested under headings of higher priority.
Users can optionally hide the table of contents. You full control of this feature. It can be disabled and you can choose to have it hidden by default.
Supports smooth scrolling.
Selectively enable or disable the table of contents on a post by post basis.
Choose which headings are used to generate the table of contents.
Easily exclude headers globally and on a post by post basis
Conclusion
I hope you like this blog post "13 Essential WordPress Plugins For WordPress User", and without investment, you can't do any business.
If you want to become Pro Blogger then invest in Premium tools.
Understand the power of the investment and I don't recommend doing blogging on a free platform like blogger, wordpress.org. If you want to earn money then make an investment in the domain and hosting.
Purchase hosting and start your new blog today.
I recommend you to purchase GreenGeeks Hosting for your blogging journey.
Now you are ready to become BloggingPlayer
If you like our blog post, then do share it.
We will keep progressing as a blog, Meanwhile Sharing Is Caring!
Please do share it on social media platforms or with your friends and relatives.
Every single share counts for us! I appreciate your effort.
My name is Gaurav Nagose. I'm a part-time blogger, affiliate marketer and founder of BloggingPlay.com, The main motive of BloggingPlay is to give proven strategies to grow your digital marketing business. Well, I started my blogging journey with a travel blog.